Pictical™
Custom Acrylic Sports Poster
Regular price
$89.99
$0.00
Unit price
per
Description
Prints arrive unframed, and printed directly on glossy clear acrylic. These prints resemble unique glass photos and are shatter-resistant and will not fade with time.
Can include a simulated autograph in a corner of the print. Our designers will use a standard signature font to mimic handwriting.

All prints can be framed separately and are designed to fit standard photo frames. 

All orders are manufactured in the USA.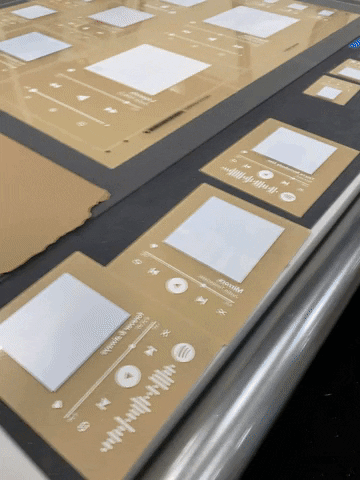 Care Instructions
Can be framed or mounted on the wall with a gentle adhesive.
Please handle with care to avoid scratches. Our prints are meant to last a lifetime. If scratches do occur over time, they can be removed with an acrylic or plastic polish (sold separately).
Please avoid applying harsh adhesive to the print to avoid damage to the ink.
Clean with a microfiber or lens cloth as needed. 

Dimensions
Available in 12x18 and 18x24 inches; 3mm thick. Please contact sales@pictical.com for custom size orders and designs. 
Shipping and Returns
Ships within 3-6 business days.
While we do not accept returns for custom orders, please contact us within 48 hours of receiving your order if you are not satisfied for any reason and our customer service team will be happy to assist you. 
---